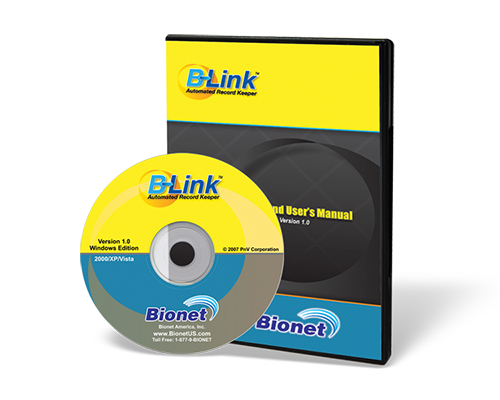 Automated Record Keeping for Bionet Veterinary Patient Monitors!
B-Link is a software program that enables you to interface Bionet veterinary monitors, including the BM1Vet, BM3Vet Next and BM5Vet, directly to Windows based computers. The patient data can be saved as a formatted text file or can be pasted directly into the electronic medical record of the veterinary practice management software you already use.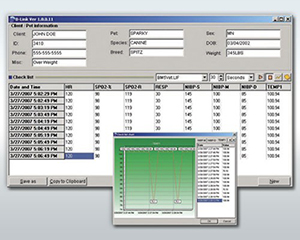 Paste results directly into ANY windows based software
On screen parameter selection
Set transfer interval in minutes or seconds
Parameters can also be displayed as a graph
Data can be saved in a formatted text file
DVM Solutions proudly stands by the quality of every product we sell with a 15 day satisfaction guarantee. Call toll free (866)373-9627 for any additional information.
Why B-Link?
Traditionally, if a veterinarian wanted to import the results from their patient monitor to their practice management software, they would have to contact the company that provides the software and hope they would write an interface.
Bionet America has eliminated that step. Our B-Link product will be compatible with all Windows based practice management software.
Files for this Product
There are no available files for this product.