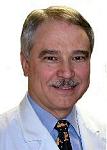 Dr. Gary D Norsworthy
Dr. Gary D.. Norsworthy is a 1972 graduate of Texas A&M University. He practiced for two years (1972-1974) at the Cat Clinic of Seattle, Washington followed by 25 years in small animal practice in San Antonio, Texas. He opened the city's only feline-only practice in March 2000, Alamo Feline Health Center, where he practices full-time. Alamo Feline Health Center was selected as a "Practice of Excellence" by Veterinary Economics Magazine in February 2001.
Dr. Norsworthy has lectured extensively in the United States and Canada on feline diseases. He has presented over 200 lectures to veterinary associations and conventions including the American VMA, Canadian VMA, Western Veterinary Conference, Central Veterinary Conference, North American Veterinary Conference, Wild West Veterinary Conference, Atlantic Coast Veterinary Conference, and many state conferences. In addition to his lecturing, he has published over 30 papers in veterinary journals. He is the editor and major author of Feline Practice, published by the J.B. Lippincott Company in 1993. His second textbook is entitled The Feline Patient: Essentials of Diagnosis and Treatment. It was published in 1997 by Williams and Wilkins and has been translated into Spanish, Italian, and Japanese. The Second Edition of The Feline Patient published in 2002 and was translated into Portuguese, Korean, and Japanese.
He was selected as the 1992 Companion Animal Practitioner of the Year by the Texas VMA and the 1997 Outstanding Alumnus in Small Animal Medicine of the College of Veterinary Medicine of Texas A&M. He is one of 25 veterinarians who serve on the Texas VMA's President's Advisory Council. He is a charter Diplomat of the Feline Practice Category of the American Board of Veterinary Practitioners and won its Diplomat Achievement Award in 1998.
He is a coauthor, with Dr. Sharon Fooshee Grace, of two modules on feline medicine published on by Lifelearn V of Canada. Dr. Norsworthy is on the Medical Review Board for Cat Fancy Magazine.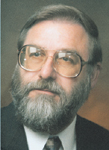 Dr. Johnny D. Hoskins
Dr. Hoskins received his DVM degree in 1968 from Oklahoma State University. He did a small animal internship and received his PhD in Veterinary Pathology at Iowa State University. He is a Diplomat, American College of Veterinary Internal Medicine, with specialties in Small Animal Internal Medicine and Small Animal Pediatrics. He is Professor Emeritus at the Louisiana State University School of Veterinary Medicine. He currently provides a small animal internal medicine consultant service to practicing veterinarians through DocuTech Services, Inc. He is author of numerous scientific articles and the clinical textbooks Veterinary Pediatrics: Dogs and Cats from Birth to Six Months and Geriatrics & Gerontology of the Dog and Cat. He writes monthly columns in the DVM Newsmagazine on selected topics in small animal pediatrics and geriatrics. He is a well recognized national and international lecturer on many clinical practice-related topics in small animal internal medicine.
"Recording ECGs in your clinical practice should be done on a daily basis. All dogs and cats requiring sedation and anesthesia should have a ECG tracing done prior to the scheduled event -- this is standards of care now in year 2005. Also, every dog and cat with heart murmur or any signs of cardiopulmonary disease should have a ECG tracing done. The owner expects this type of care." -Johnny D Hoskins, DVM, PhD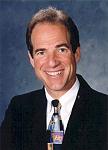 Dr. Jan Bellows, DVM, AVBP (Canine & Feline), AVDC
Dr. Bellows specializes in the treatment of small animals, and is a Diplomat to both the American Board of Veterinary Practitioners and the American Veterinary Dental College. His practices, All Pets Dental Clinic and Hometown Animal Hospital, have been caring for pets since 1977.
Dr. Bellows received his Bachelor of Science from the University of Florida in 1971, and his Doctor of Veterinary Medicine from Auburn University in 1975.
Specializing in animal dentistry, Dr. Bellows has lectured extensively throughout the United States as well as Europe. He has authored many articles on veterinary dentistry as well as two books, The Practice of Veterinary Dentistry: A Team Effort, and Small Animal Dental Equipment Materials and Techniques.