VetGuardian: Zero-Touch Monitor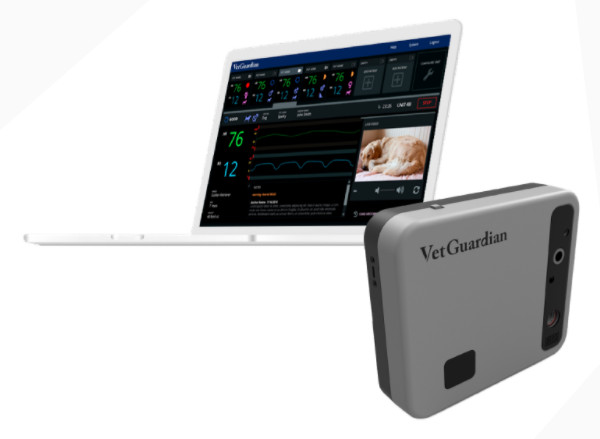 The Only Zero-Touch Remote Vital Signs Monitor for Veterinarians
VetGuardianTM provides peace of mind to veterinarians that animal patients are relaxed and supervised at the clinic, from intake to discharge. VetGuardianTM uses unique doppler-radar technology to remotely monitor temperature, pulse, and respiration. No wires. Not a wearable. Nothing touches the pet. Veterinarians can receive notifications when patients are in danger and view patient vitals with live video from anywhere on the VetGuardianTM software.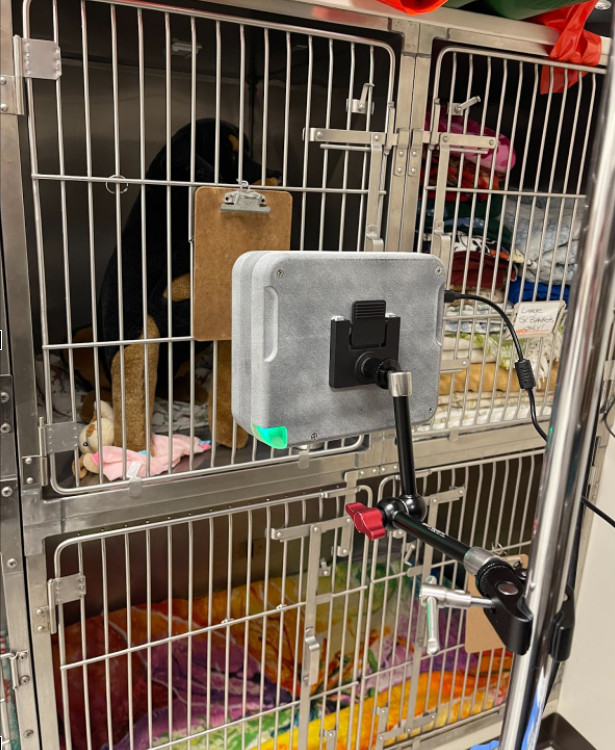 Benefits
Removes unnecessary contact with animals
Expedites diagnoses and reduces workload
Generate $50k per year in new revenue
Features
Heart rate, respiration, and temperature
Live video-audio feed
Out-of-bounds reading alarms alert you when patients are in danger
Remembers your settings
Includes VetGuardian Software to transfer data to your Windows based computer
2-YEAR WARRANTY (6 Months for accessories)
Standard Accessories
VetGuardian Monitor
Monitor Mount
Power Adapter & Power Cord
Quick Start Guide
Software Application & User Manual available online
Minimum Required Specifications
Computer Specifications:

Windows 7+ OS (Windows 10 Recommended)
User must have Administrator Access
Minimum 8 GB of RAM

Network Specifications:

Wireless Network (WiFi, no hardwire or ethernet connection)
Network is set to Private (not Public)
Network Security (Personal, not Enterprise)
2.4 GHz WiFi (not 5 GHz)
Call 440-590-3533 for VetGuardian Support
Files for this Product
There are no available files for this product.